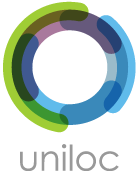 Intellectual Property
The Uniloc Patent Platform Story
Uniloc has developed a platform of software and technology IP that, through device recognition, addresses market needs across a wide range of industries.
Our primary patent #5,490,216 which provides a system for software anti-piracy has held up to exceptional legal scrutiny. Surrounding this patent are over 50 others that have been filed both in the US and Europe and are applicable in the following areas:
advertising delivery
device reputation
anti-tampering
critical infrastructure
code protection
data protection
identity management
mobile authentication
online advertising
web authentication
optical media fingerprinting
We feel that our software and technology IP provides a solid foundation in the device recognition space. Moreover, Uniloc believes in strong patent protection for its ideas and in the aggressive defense of our intellectual property.
Litigation History
In 2003 Uniloc filed a patent infringement lawsuit against Microsoft for the unauthorized use of a product activation anti-piracy system on Microsoft's Windows XP and Office XP products. In 2009  a Federal Court jury in Rhode Island found Microsoft guilty of willful infringement and ordered Microsoft to pay Uniloc $388 Million in damages. Both sides stipulated that there is an additional $86 Million in interest owed to Uniloc. Later that year the judge in the case overturned the jury's verdict. Uniloc has appealed this decision to the U.S Court of Appeals for the Federal Circuit. Nevertheless, the Court maintained that Uniloc's patent is valid, so Uniloc will continue to protect its patent and defend its intellectual property.
In 2009 and again in 2010 Uniloc has filed patent infringement actions against several additional software companies. A number of these actions have been settled already.